Payments' Information
Payments
Terms & Conditions
Responsibility
Cancellations
You can send your payment(s) by a bank-to-bank wire transfer to the following account, too:
Bank Name: PACIFIC NATIONAL BANK 
Account name: Galasam Internacional 
account number: 13549680-6 
ABA: 066011350 
SWIFT CODE: PACIUS3X 
Bank Adress: 1390 Brickell Ave. Miami Florida 33131-3329
Bank Name: PRODUBANK 
Account name: Galasam Internacional 
account number: 00191029955 
SWIFT CODE: P R O D P A P A 
Bank Address: EDIFICIO OCEAN BUSINESS PLAZA: AV. AQUILINO DE LA GUARDIA ZONA 5: Y CALLE 47, PANAMA
If you are booking your cruise in advance, we request a 30% deposit to keep your booking confirmed. Final payment is due 60 days prior to the departure date, in all the cases.
If the booking is taked very close of the tour's departure, a full payment is needed to confirm.
In both cases, once your deposit is done, we request you to FAX us the wire transfer's copy.
Once our local Bank confirm to us that your payment has been credited in our account, we will fax you the voucher confirming the services that you're buying by us.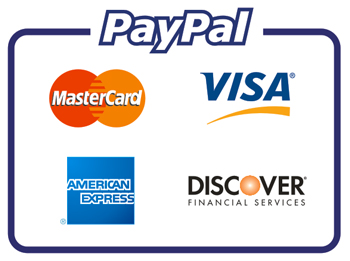 You can make the payment using your credit card via PayPal, this option has a PayPal fee of 5,71%.
GALAPAGOS LAST MINUTE DEALS